There are certain factors about your case that will determine if you are in possession of your right to vote. Below you will find a detailed description of these factors for voting rights in Nevada.
In Nevada, upon having your records sealed, your civil rights are immediately restored. This includes the right to vote, hold office, and serve on a jury.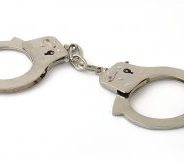 If you are a felon in Nevada, you've likely encountered troubles re-entering the workforce. Fortunately, there are organizations that help people with criminal records join the workforce again. The help ranges from giving professional advice and training to actually connecting people with potential employers. Below is a list:
www.ceoworks.org
www.felonresources.com
www.workforcelink.com/html/rio/default_rio.html
www.careeronestop.org
www.hirenetwork.org
Top 10 Jobs for Ex-Felons Getting a job with a felony on your record can be very difficult, as you probably already know. Jobs for felons are difficult to get, and most companies wont hire a felon. The ones that do generally don't pay very well. I have compiled a list of the top 10 jobs for felons. Helpful tip: if your felony is over 7 years old, most states don't allow background checks to go back that far. If your state has this law, you can answer 'no' on an application.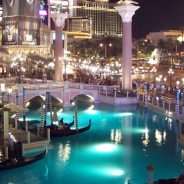 Steven Green of Vegas Inc. reported last month that NV Energy is scheduled to eliminate 95 of its jobs in Southern Nevada. The company credits this loss of jobs to new technology, which makes the necessity of hiring meter readers obsolete.
The company failed to state exactly how many workers would become unemployed, citing its efforts "to communicate opportunities for redeployment within the company." Green reports that workers were notified this week.
In a quoted statement, NV Energy went on to say that "employees were given advance notice in order to have adequate time to apply for open positions or seek employment elsewhere. Those employees who may eventually be laid off will qualify to receive a severance and will be given recall rights for a period of 12 months, which would allow them to return to the company should eligible positions become available."
The union responsible for the workers has recently reached a collective bargaining agreement with NV Energy to cover September 1st through October 4th, 2013. Green additionally reports that Jesse Newman, a senior assistant business manager at International Brotherhood of Electrical Workers Local 396, stated that union members were satisfied with the new contract.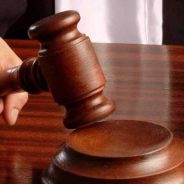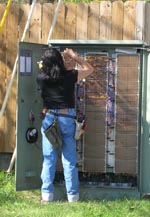 80 percent of Nevada employers use background checks for hiring purposes. A small investment in today can provide increased earning capacity for years. Having an experienced attorney handle your case will insure that your case will be done right and fast. The Las Vegas law firm of RecordGone.com can be reached at 877-573-7273.
Choose a specialized Nevada expungement attorney or lawyer to seal or expunge your Nevada arrest, misdemeanor or felony. By enlisting the services of a qualified expungement attorney, you ensure your expungement is processed quickly and for a lower price than non-specialized expungement lawyer. Beware of non-attorney sites as they cannot represent you in court or challenge an objection from a Nevada district attorney.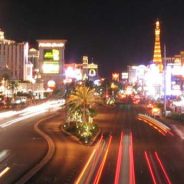 Nevada's record sealing designed to help deserving people be more productive and get more out of life by sealing records of their convictions. Once your Nevada record is sealed you can apply to any job with confidence. Your record will be treated as if it had never occurred. Once your records are sealed, you can honestly tell any employer that you were not convicted of a crime.
Upon expungement in Nevada, your rights to vote, hold office and serve on a jury are restored. To see if you are eligible to have your record expunged, you can contact a lawyer or take a record expungement and record sealing eligibility test free of charge to see if you are able to clear your record at this time.
Was this helpful?