How to Protect your Privacy in Nevada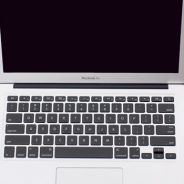 When most people think of protecting their privacy, they think of ways to protect their identity by preventing identity theft, securing private Facebook accounts, or paying to make sure that their number is unlisted. What most people do not know, however, is that if they have ever been charged of a crime, regardless of whether or not they were convicted of the crime, information pertaining to the charge may be easily accessible on line. If you were ever charged with a crime in Nevada, the best way to ensure that your privacy is protected is to make sure that searching your name on line does not show up in the results.
The first step to protecting your privacy is to make sure that you have a clear criminal record. Once your criminal record has been cleared, you are within your legal rights to make sure that any sealed offense, be it an arrest or conviction, does not show up on criminal background checks of any kind. While monitoring all websites with your information may not be possible, you can make sure that court records and the records of all other government agencies have been changed to show that your record has been sealed, provided that you have successfully sealed your record. The courts will send a notice to the Nevada Department of Public Safety (DPS) to update their records of your case. All other relevant agencies are updated by the DPS, or at least get their information from the DPS.
Even Without a Conviction, Booking Information May Still be Online
If you were only arrested or charged with an offense, but not convicted, then your mugshot and booking information may still be on the internet. There are mugshot removal websites that charge to remove your mugshot from their site. If, however, you can prove that you were never convicted of the charge for which you were arrested, or that you have been exonerated of the charge, you are legally entitled to have the website remove your mugshot from the site, free of charge.
While you always have the option to research your criminal background on your own, investing in a firm or business that specializes in making sure that your background is clear is highly advisable. The right firm will be familiar with the research entailed in making sure that information about your case does not show up on background checks for employment and housing, and/or on major websites. One such service is the criminal background check removal service provided by RecordGone.com.
To learn more about clearing your record, you can read our article on Las Vegas record sealing