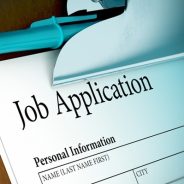 If you have sealed your Nevada criminal record, you may be asking yourself if your criminal records have been sealed from just the public view, or have they been sealed so that no one can see your former criminal record. In particular, can current or potential employers see your criminal records?
Once your Nevada criminal record has been successfully sealed, the arrest and/or conviction that you have sealed can no longer be viewed and you can truthfully say that you were never arrested or convicted of a crime. After record sealing is granted, the court sends an order to the Department of Public Safety (DPS) and other relevant agencies to update their records to reflect that your record has been sealed. Most background search companies and agencies get their information for the DPS. As such, when employers run criminal background checks, the results will not show the sealed offense. Furthermore, after an offense is sealed, the law treats it as though it never occurred.
Can Anyone See Your Sealed Records?
In Nevada, the only parties able to see your sealed criminal record are certain state agencies/actors such as a prosecuting attorney in limited circumstances. For instance, if the sealed records relate to a violation or alleged violation of NRS 202.575 (leaving a child unattended in a motor vehicle), the sealed record may be reopened.
If your conviction was gambling related, or to determine if you are suitable to hold a state gambling license, The State Gaming Control Board and Nevada Gaming Commission may maintain a copy of your sealed offense. If your offense was a sex related crime, the Central Repository for Nevada Records of Criminal History may maintain a record of your sealed record.
Your Records On-line
Even if you have your records sealed, images of your arrest may still be on-line. While Nevada courts and the DPS will update their records to reflect your granting record sealing, it is difficult to monitor on-line sites. There are many websites that post mugshots, some charging to have the images removed, regardless of whether or not the arrest resulted in a conviction or not. If, however, your records have been sealed, you are entitled to have these websites remove your mugshot-and all other information pertaining to your sealed case- free of charge.
Not all cases are eligible for expungement; however, there is another option that may be beneficial. Seeking a pardon in the state where your conviction occurred may the best solution to receive criminal record relief.
In order to apply for a pardon, there are certain requirements that may need to be met. You will have to complete the application procedure. This information can be found in great detail at www.pardon411.com.
If you are applying for a pardon in Nevada, below you will find the eligibility requirements and process for applying.
Nevada
To be eligible in Nevada:
You may apply once your sentence is completed
You may apply if a "significant period of time has passed" since the final discharge of the case
To apply
Fill out the Pardon Application in one of three ways:

The Board of Pardon Commissioner's website
Calling 775-687-8278
Write a request to The Board at:
Board of Pardons Commissioners
1445 Old Hot Springs Rd. #108B
Carson City, NV 89711

Obtain your Criminal History Record with the Nevada Department of Public Safety, Records Bureau by
Prepare personal statement
Letters of recommendation
Send completed Pardon Application to the Board of Pardons Commissioners
There are certain factors about your case that will determine if you are in possession of your right to vote. Below you will find a detailed description of these factors for voting rights in Nevada.
In Nevada, upon having your records sealed, your civil rights are immediately restored. This includes the right to vote, hold office, and serve on a jury.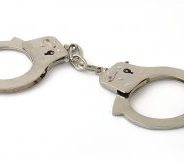 If you are a felon in Nevada, you've likely encountered troubles re-entering the workforce. Fortunately, there are organizations that help people with criminal records join the workforce again. The help ranges from giving professional advice and training to actually connecting people with potential employers. Below is a list:
www.ceoworks.org
www.felonresources.com
www.workforcelink.com/html/rio/default_rio.html
www.careeronestop.org
www.hirenetwork.org
Top 10 Jobs for Ex-Felons Getting a job with a felony on your record can be very difficult, as you probably already know. Jobs for felons are difficult to get, and most companies wont hire a felon. The ones that do generally don't pay very well. I have compiled a list of the top 10 jobs for felons. Helpful tip: if your felony is over 7 years old, most states don't allow background checks to go back that far. If your state has this law, you can answer 'no' on an application.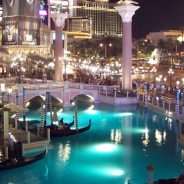 Steven Green of Vegas Inc. reported last month that NV Energy is scheduled to eliminate 95 of its jobs in Southern Nevada. The company credits this loss of jobs to new technology, which makes the necessity of hiring meter readers obsolete.
The company failed to state exactly how many workers would become unemployed, citing its efforts "to communicate opportunities for redeployment within the company." Green reports that workers were notified this week.
In a quoted statement, NV Energy went on to say that "employees were given advance notice in order to have adequate time to apply for open positions or seek employment elsewhere. Those employees who may eventually be laid off will qualify to receive a severance and will be given recall rights for a period of 12 months, which would allow them to return to the company should eligible positions become available."
The union responsible for the workers has recently reached a collective bargaining agreement with NV Energy to cover September 1st through October 4th, 2013. Green additionally reports that Jesse Newman, a senior assistant business manager at International Brotherhood of Electrical Workers Local 396, stated that union members were satisfied with the new contract.