Seal Criminal Record In Las Vegas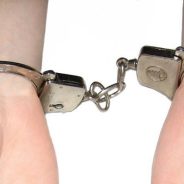 Las Vegas is an easy place to get a criminal record. Las Vegas is not just home to 2 million people; it also attracts millions of fun-seeking visitors each year. The good news is that Nevada is one of the best states, when it comes to giving people a second chance, by letting them seal their criminal record.
What Nevada calls record sealing is called expungement in other states.
If you have a criminal record in Las Vegas or anywhere in Nevada, it won't take you long to realize that having a criminal record is a lasting punishment that makes getting housing and employment more difficult. This is largely because Nevada does a great job of giving the general public access to criminal records— good for the public, maybe? But definitely not good for you if you have a felony or misdemeanor record.
But there is great news. Nevada record sealing law seals arrests and convictions, even from the FBI. In fact, the only agency that would ever have access to your sealed record would be the Nevada Gaming Commission.
Most criminal records in Nevada are eligible to be sealed or will be eligible to be sealed once waiting periods are met. Once sealed, the arrest and case will not appear on background checks which is really great news!
You will need to go back to the court that convicted you to get your arrest sealed. The courts do charge a filing fee— sometimes as high as $250. But, that is a small price to pay if it means getting a job.
Most offenses, including felonies, can be sealed by the court.
To be eligible to have a record sealed, you must meet the following waiting periods:
To be eligible, you must have completed the waiting periods from the date you are discharged from probation or parole as listed below:
• Category A or B Felony: 15 years
• Category C or D Felony: 12 years
• Category E Felony: 7 years
• Gross Misdemeanor: 7 years
• Misdemeanor: 2 years
• Misdemeanor DUI: 7 years
• Misdemeanor Domestic Violence: 7 years
• Arrest without a conviction After dismissal or acquittal: no waiting period
It is possible to get your Nevada record sealed without a Nevada record sealing attorney, but an attorney can often get it done faster and with better results.
According to attorney Mathew Higbee, having your record sealed can take between 1 month and 6 months, depending on the age of the court record and the workload of the court. Higbee says that having your record sealed is a "great decision that everyone with a record should make."
Most record sealing attorneys charge around $700 to seal a case in Clark County. Rural counties sometimes cost more because of the travel time. If you do not have an lawyer you are happy with, contact the Better Business Bureau and see if the one you are talking to has an "A" rating.