Nevada Offender Registration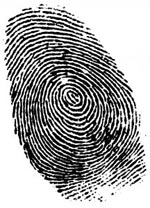 Under the provisions of NRS 179B.250, the public is authorized to view certain sex offender information. This information has previously only been available by phone to the Sex Offender Registry in the Nevada State Criminal History Repository.
Read more about Nevada sex offender registration requirements at www.nvsexoffenders.gov/Faq.aspx
Starting on July 01, 2008, the law in Nevada now allows that certain sex offenders (as well as non-sex offenders who had to register) may terminate their sex offender registration. The timeframe that an offender must register under the new sex offender registration law will depend on whether he is a Tier 1, Tier II, or Tier II offender. If he is a Tier I offender, he must register for only 15 years maximum; if a Tier II offender, he must register for 25 years; however, if he is a Tier III offender, he must continue to register for life.
Furthermore, the new law will allow a Tier I offender to petition a court to terminate his duty to register prematurely. A Tier I offender may petition if he has registered for a period of at least 10 consecutive years, during which he was not convicted of a felony or a sexual offense; to qualify, he must also have completed any periods of supervised release, probation, or parole, in addition to an approved sex offender treatment program. If the court grants the petition, it will knock 5 years off of the maximum period that the Tier I offender must register.
The expungement law firm RecordGone.com offers sex offender registration termination services for a flat-fee that has a low price guarantee. One call starts the process 877-573-7273