Can Employers See Your Sealed Records?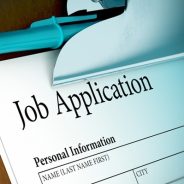 If you have sealed your Nevada criminal record, you may be asking yourself if your criminal records have been sealed from just the public view, or have they been sealed so that no one can see your former criminal record. In particular, can current or potential employers see your criminal records?
Once your Nevada criminal record has been successfully sealed, the arrest and/or conviction that you have sealed can no longer be viewed and you can truthfully say that you were never arrested or convicted of a crime. After record sealing is granted, the court sends an order to the Department of Public Safety (DPS) and other relevant agencies to update their records to reflect that your record has been sealed. Most background search companies and agencies get their information for the DPS. As such, when employers run criminal background checks, the results will not show the sealed offense. Furthermore, after an offense is sealed, the law treats it as though it never occurred.
Can Anyone See Your Sealed Records?
In Nevada, the only parties able to see your sealed criminal record are certain state agencies/actors such as a prosecuting attorney in limited circumstances. For instance, if the sealed records relate to a violation or alleged violation of NRS 202.575 (leaving a child unattended in a motor vehicle), the sealed record may be reopened.
If your conviction was gambling related, or to determine if you are suitable to hold a state gambling license, The State Gaming Control Board and Nevada Gaming Commission may maintain a copy of your sealed offense. If your offense was a sex related crime, the Central Repository for Nevada Records of Criminal History may maintain a record of your sealed record.
Your Records On-line
Even if you have your records sealed, images of your arrest may still be on-line. While Nevada courts and the DPS will update their records to reflect your granting record sealing, it is difficult to monitor on-line sites. There are many websites that post mugshots, some charging to have the images removed, regardless of whether or not the arrest resulted in a conviction or not. If, however, your records have been sealed, you are entitled to have these websites remove your mugshot-and all other information pertaining to your sealed case- free of charge.