How to Expunge or Seal your Nevada Records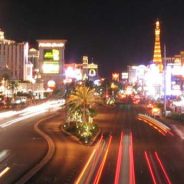 Nevada's record sealing designed to help deserving people be more productive and get more out of life by sealing records of their convictions. Once your Nevada record is sealed you can apply to any job with confidence. Your record will be treated as if it had never occurred. Once your records are sealed, you can honestly tell any employer that you were not convicted of a crime.
Upon expungement in Nevada, your rights to vote, hold office and serve on a jury are restored. To see if you are eligible to have your record expunged, you can contact a lawyer or take a record expungement and record sealing eligibility test free of charge to see if you are able to clear your record at this time.
Was this helpful?