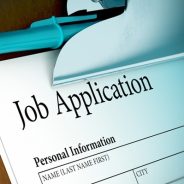 If you have sealed your Nevada criminal record, you may be asking yourself if your criminal records have been sealed from just the public view, or have they been sealed so that no one can see your former criminal record. In particular, can current or potential employers see your criminal records?
Once your Nevada criminal record has been successfully sealed, the arrest and/or conviction that you have sealed can no longer be viewed and you can truthfully say that you were never arrested or convicted of a crime. After record sealing is granted, the court sends an order to the Department of Public Safety (DPS) and other relevant agencies to update their records to reflect that your record has been sealed. Most background search companies and agencies get their information for the DPS. As such, when employers run criminal background checks, the results will not show the sealed offense. Furthermore, after an offense is sealed, the law treats it as though it never occurred.
Can Anyone See Your Sealed Records?
In Nevada, the only parties able to see your sealed criminal record are certain state agencies/actors such as a prosecuting attorney in limited circumstances. For instance, if the sealed records relate to a violation or alleged violation of NRS 202.575 (leaving a child unattended in a motor vehicle), the sealed record may be reopened.
If your conviction was gambling related, or to determine if you are suitable to hold a state gambling license, The State Gaming Control Board and Nevada Gaming Commission may maintain a copy of your sealed offense. If your offense was a sex related crime, the Central Repository for Nevada Records of Criminal History may maintain a record of your sealed record.
Your Records On-line
Even if you have your records sealed, images of your arrest may still be on-line. While Nevada courts and the DPS will update their records to reflect your granting record sealing, it is difficult to monitor on-line sites. There are many websites that post mugshots, some charging to have the images removed, regardless of whether or not the arrest resulted in a conviction or not. If, however, your records have been sealed, you are entitled to have these websites remove your mugshot-and all other information pertaining to your sealed case- free of charge.
If you are registered as a sex offender in Nevada, whether for committing a sex offense or for committing a crime against a child, you may be eligible to terminate your registration as a sex offender, depending on the Tier of the offense. Some offenders may even qualify to terminate their duty to register as a sex offender prematurely. Once you terminate your registration as a sex offender, you no longer have to endure the stigma of being listed as a sex offender.
The time frame that an offender must register for varies depending on the level of the Tier of the offense:
Tier I:
Offender must register for 15 years maximum
Tier II:
Offender must register for 25 years maximum
Tier III:
Offender must continue to register for life (as long as he or she lives, works, or goes to school in Nevada)
Other Nevada Sex Offender Termination Requirements
If you were convicted of a Tier I offense and have fulfilled 10 consecutive years of your duty to register, you may be eligible to petition the court to prematurely terminate the remainder of your registration period. To be eligible, you cannot have been convicted of a felony or a sexual offense during your registration period, and you must have completed an approved sex offender treatment program, and must have completed any periods of supervised release, probation, or parole. This option for registration reduction is also available to those sentenced to a Tier III offense by a juvenile court. The requirements are the same except for the waiting period. A Tier III juvenile offender must satiate a 25-year waiting period before he or she is eligible to petition for a registration reduction. If your petition is denied, you can reapply at any time.
Once the petition to terminate your requirement to register as a sex offender in Nevada is terminated, the judge will issue you an order releasing you from the requirement. It is advisable, however, that you check with the State and your sex offender caseworker to confirm the official date of your release so that you are not arrested for failure to register.
More information can be found in this Nevada sex offender registration termination FAQ.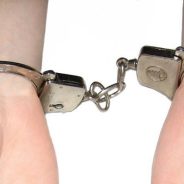 Las Vegas is an easy place to get a criminal record. Las Vegas is not just home to 2 million people; it also attracts millions of fun-seeking visitors each year. The good news is that Nevada is one of the best states, when it comes to giving people a second chance, by letting them seal their criminal record.
What Nevada calls record sealing is called expungement in other states.
If you have a criminal record in Las Vegas or anywhere in Nevada, it won't take you long to realize that having a criminal record is a lasting punishment that makes getting housing and employment more difficult. This is largely because Nevada does a great job of giving the general public access to criminal records— good for the public, maybe? But definitely not good for you if you have a felony or misdemeanor record.
But there is great news. Nevada record sealing law seals arrests and convictions, even from the FBI. In fact, the only agency that would ever have access to your sealed record would be the Nevada Gaming Commission.
Most criminal records in Nevada are eligible to be sealed or will be eligible to be sealed once waiting periods are met. Once sealed, the arrest and case will not appear on background checks which is really great news!
You will need to go back to the court that convicted you to get your arrest sealed. The courts do charge a filing fee— sometimes as high as $250. But, that is a small price to pay if it means getting a job.
Most offenses, including felonies, can be sealed by the court.
To be eligible to have a record sealed, you must meet the following waiting periods:
To be eligible, you must have completed the waiting periods from the date you are discharged from probation or parole as listed below:
• Category A or B Felony: 15 years
• Category C or D Felony: 12 years
• Category E Felony: 7 years
• Gross Misdemeanor: 7 years
• Misdemeanor: 2 years
• Misdemeanor DUI: 7 years
• Misdemeanor Domestic Violence: 7 years
• Arrest without a conviction After dismissal or acquittal: no waiting period
It is possible to get your Nevada record sealed without a Nevada record sealing attorney, but an attorney can often get it done faster and with better results.
According to attorney Mathew Higbee, having your record sealed can take between 1 month and 6 months, depending on the age of the court record and the workload of the court. Higbee says that having your record sealed is a "great decision that everyone with a record should make."
Most record sealing attorneys charge around $700 to seal a case in Clark County. Rural counties sometimes cost more because of the travel time. If you do not have an lawyer you are happy with, contact the Better Business Bureau and see if the one you are talking to has an "A" rating.
There are certain factors about your case that will determine if you are in possession of your right to vote. Below you will find a detailed description of these factors for voting rights in Nevada.
In Nevada, upon having your records sealed, your civil rights are immediately restored. This includes the right to vote, hold office, and serve on a jury.