Under current Nevada law, your firearm rights may be restored after a felony conviction only by obtaining a pardon. To apply for a pardon, download the Nevada Pardon Form and follow the instructions on the application.
Choosing An Attorney To Restore Your Firearm Rights in Nevada
It is important to make sure you have a Nevada attorney who is experienced restoring firearm rights. Thelas Vegas based law firm and sponsor of this site, RecordGone.com provides excellent service, low prices and a high success rate. They can be reached at 877-573-7273 or online at http://www.recordgone.com.
The Second Amendment to the US Constitution
Amendment II (the Second Amendment) of the United States Constitution, which is part of the Bill of Rights, declares a well regulated militia as "being necessary to the security of a free State", and prohibits Congress or any other government agency from infringement of "the right of the people to keep and bear arms."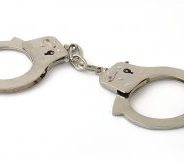 If you are a felon in Nevada, you've likely encountered troubles re-entering the workforce. Fortunately, there are organizations that help people with criminal records join the workforce again. The help ranges from giving professional advice and training to actually connecting people with potential employers. Below is a list:
www.ceoworks.org
www.felonresources.com
www.workforcelink.com/html/rio/default_rio.html
www.careeronestop.org
www.hirenetwork.org
Top 10 Jobs for Ex-Felons Getting a job with a felony on your record can be very difficult, as you probably already know. Jobs for felons are difficult to get, and most companies wont hire a felon. The ones that do generally don't pay very well. I have compiled a list of the top 10 jobs for felons. Helpful tip: if your felony is over 7 years old, most states don't allow background checks to go back that far. If your state has this law, you can answer 'no' on an application.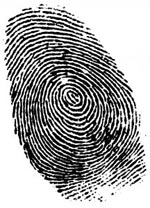 Under the provisions of NRS 179B.250, the public is authorized to view certain sex offender information. This information has previously only been available by phone to the Sex Offender Registry in the Nevada State Criminal History Repository.
Read more about Nevada sex offender registration requirements at www.nvsexoffenders.gov/Faq.aspx
Starting on July 01, 2008, the law in Nevada now allows that certain sex offenders (as well as non-sex offenders who had to register) may terminate their sex offender registration. The timeframe that an offender must register under the new sex offender registration law will depend on whether he is a Tier 1, Tier II, or Tier II offender. If he is a Tier I offender, he must register for only 15 years maximum; if a Tier II offender, he must register for 25 years; however, if he is a Tier III offender, he must continue to register for life.
Furthermore, the new law will allow a Tier I offender to petition a court to terminate his duty to register prematurely. A Tier I offender may petition if he has registered for a period of at least 10 consecutive years, during which he was not convicted of a felony or a sexual offense; to qualify, he must also have completed any periods of supervised release, probation, or parole, in addition to an approved sex offender treatment program. If the court grants the petition, it will knock 5 years off of the maximum period that the Tier I offender must register.
The expungement law firm RecordGone.com offers sex offender registration termination services for a flat-fee that has a low price guarantee. One call starts the process 877-573-7273