Not all cases are eligible for expungement; however, there is another option that may be beneficial. Seeking a pardon in the state where your conviction occurred may the best solution to receive criminal record relief.
In order to apply for a pardon, there are certain requirements that may need to be met. You will have to complete the application procedure. This information can be found in great detail at www.pardon411.com.
If you are applying for a pardon in Nevada, below you will find the eligibility requirements and process for applying.
Nevada
To be eligible in Nevada:
You may apply once your sentence is completed
You may apply if a "significant period of time has passed" since the final discharge of the case
To apply
Fill out the Pardon Application in one of three ways:

The Board of Pardon Commissioner's website
Calling 775-687-8278
Write a request to The Board at:
Board of Pardons Commissioners
1445 Old Hot Springs Rd. #108B
Carson City, NV 89711

Obtain your Criminal History Record with the Nevada Department of Public Safety, Records Bureau by
Prepare personal statement
Letters of recommendation
Send completed Pardon Application to the Board of Pardons Commissioners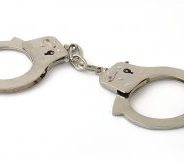 If you are a felon in Nevada, you've likely encountered troubles re-entering the workforce. Fortunately, there are organizations that help people with criminal records join the workforce again. The help ranges from giving professional advice and training to actually connecting people with potential employers. Below is a list:
www.ceoworks.org
www.felonresources.com
www.workforcelink.com/html/rio/default_rio.html
www.careeronestop.org
www.hirenetwork.org
Top 10 Jobs for Ex-Felons Getting a job with a felony on your record can be very difficult, as you probably already know. Jobs for felons are difficult to get, and most companies wont hire a felon. The ones that do generally don't pay very well. I have compiled a list of the top 10 jobs for felons. Helpful tip: if your felony is over 7 years old, most states don't allow background checks to go back that far. If your state has this law, you can answer 'no' on an application.