Nevada Law under NRS 179.245 allows most crimes to be sealed after a waiting period has been completed by the individual.
Sealing your record means that the conviction comes off your record and then you can say that you were never convicted.
More than 80 Percent of employers conduct background checks. The internet makes it incredibly easy for anyone to look up your record, whether that be friends, colleagues  family, etc. On top of that, there are mugshot websites that can even display your arrest image, and more often than not these websites are public and can be viewed by anyone. Setting aside your record is the only way you can eliminate these painful and embarrassing images.
For Nevada residents, you must meet the following criteria to be eligible for an record sealing:
Discharged period:
Category A or B Felony: 15 years

Category C or D Felony: 12 years

Category E Felony: 7 years

Gross Misdemeanor: 7 years

Misdemeanor: 2 years

Misdemeanor DUI: 7 years

Misdemeanor Domestic Violence: 7 years

Arrest without conviction: Dismissal or Acquittal
From our experience, it seems that most record clearing services take 5-6 months. However recordgone.com , a sponsor of this site, has stated that they can clear records in almost half that time at 3-4 months. Contact them today for your Nevada Record Expungement and Sealing.
By seeking legal assistance from an expungement law firm, you can greatly increase your chances to have your record expunged and sealed for good. We therefore recommend the professional and swift services of the law firm www.recordgone.com. They are record sealing specialists and will do whatever is in their power to assist you.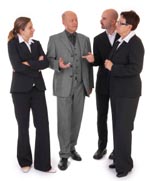 Any licensed Nevada attorney can represent you in court, but choosing a specialized expungement or record sealing lawyer ensures a successful expungement. The efficiency that comes with specialization allows a specialized expungement attorney to offer you a much lower price and a much quicker expungement. Specialized Nevada expungement attorneys are familiar with Nevada court procedures and rules meaning they can perform your expungement sooner.
Expungement Law Firms
RecordGone.com , the sponsor of this site, serves all of Nevada headquarters in Las Vegas. They are the West's leading expungement and record sealing law firm. Take their free eligibility test to see if you qualify for expungement in Nevada.   If you cannot afford an attorney, contact Nevada Legal Services.
Tips for Choosing a Nevada Expungement Attorney
Check the Nevada state bar records for a valid license and a discipline report
Make sure the street address on the bar records match where you are sending payment
Have the protection of paying with a credit card
Make sure the attorney has a street address
Ask if the attorney has malpractice insurance
Questions to Ask When Choosing A Nevada Expungement Attorney
Is it a flat fee or hourly rate?
Does the price include filing fees?
Will the attorney go to court for you?
Does the attorney specialize in expungement
Who will handle your case?
Can you speak to the attorney?
Do Not Be Misled By Non-Attorneys
There are many questionable sites that offer "expungement assistance" services which is just a term for making you do all the work. Beware as these sites only provide you with forms that you can get yourself. These companies are usually staffed with form processors and paralegals; both of which cannot represent you in court. These companies don't offer money-back guarantees and have very poor success rates.
If you are looking to have your Nevada record expunged, then enlist the service of a specialized Nevada expungement attorney. By choosing a specialized expungement attorney, you have someone on your side that can handle objections from the district attorney and someone who can represent you in court.