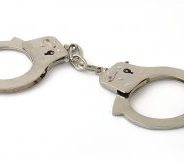 If you are a felon in Nevada, you've likely encountered troubles re-entering the workforce. Fortunately, there are organizations that help people with criminal records join the workforce again. The help ranges from giving professional advice and training to actually connecting people with potential employers. Below is a list:
www.ceoworks.org
www.felonresources.com
www.workforcelink.com/html/rio/default_rio.html
www.careeronestop.org
www.hirenetwork.org
Top 10 Jobs for Ex-Felons Getting a job with a felony on your record can be very difficult, as you probably already know. Jobs for felons are difficult to get, and most companies wont hire a felon. The ones that do generally don't pay very well. I have compiled a list of the top 10 jobs for felons. Helpful tip: if your felony is over 7 years old, most states don't allow background checks to go back that far. If your state has this law, you can answer 'no' on an application.